How Can Fusion Home Systems Bring Automation into Your Henderson Space?
Nevada Custom Electronics Integrator Finds a Solution to Fit Your Needs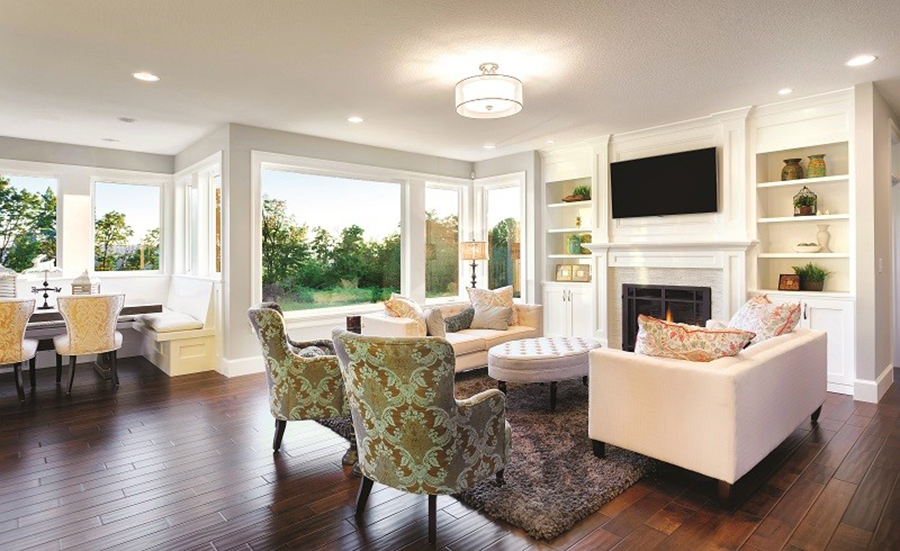 With recent advances in technology, the fantasy of a smart home has become a reality. Smart home automation gives you intuitive control of your lights, climate, security and entertainment at the touch of a button. A smart home anticipates your needs, whether it's turning on the lights to help you wake up in the morning or making sure all your doors are locked at the end of the day.
While the technology has become increasingly common, it takes a seasoned professional to bring a system into your home that functions the way you want it to. Fusion undertakes a thorough eight-step design and build process to create a solution fine-tuned to meet your distinct needs.
1. Consultation
A discovery meeting helps us create a thoughtful discussion about your needs. We offer advice on the best products and solutions available. Feel free to ask as many questions as you want, the more we know about you the better we can create a system for your distinct needs.
2. Design & Engineering
A comprehensive system design up front leads to better functionality down the road. We pay attention to every detail of the system to ensure it is easy to use and delivers consistently. The design includes details on wiring, control device placement and architectural elements that ensure the system matches your home's style.
3. System Documentation
An efficient installation is built on communication. We keep up-to-date documentation that is shared with architects, engineers, designers and contractors to reduce confusion and increase efficiency.
4. Wire Installation
Two of the main benefits of smart home automation, giving you immediate control while remaining non-obtrusive, rely on a sturdy wiring infrastructure. With thorough wiring hidden behind your walls, technology remains out of view and is easier to maintain and upgrade.
5. Implementation
Once your wiring is set, we pick out the perfect products to fit your smart home control system. As we decide which brands to use, we take into account which products work well together and your specific project priorities.
6. Programming
What makes your system intuitive and easy to use is the Crestron or Control4 programming backing it up. Each subsystem in your home, whether its lighting control or home security, speaks a different language. We ensure they're all on the same page to give you intuitive control from a smartphone, tablet or touchpad.
7. Performance Calibration
We calibrate all your audio and video equipment so it operates at the highest level within your specific space, ensuring you see every detail on your Ultra HD television and hear every beat on your surround sound.
8. System Monitoring
Home automation is not only about streamlining access, but also giving you constant information about your home. You can monitor energy usage, security footage or schedule maintenance whether you're sitting in your living room or a café in Paris.
Interested in bringing home automation technology into your Henderson, NV space? Call us now for an initial consultation to begin the journey of transforming your dream home into a smart home.