Call Fusion Systems for Your Outdoor Audio Needs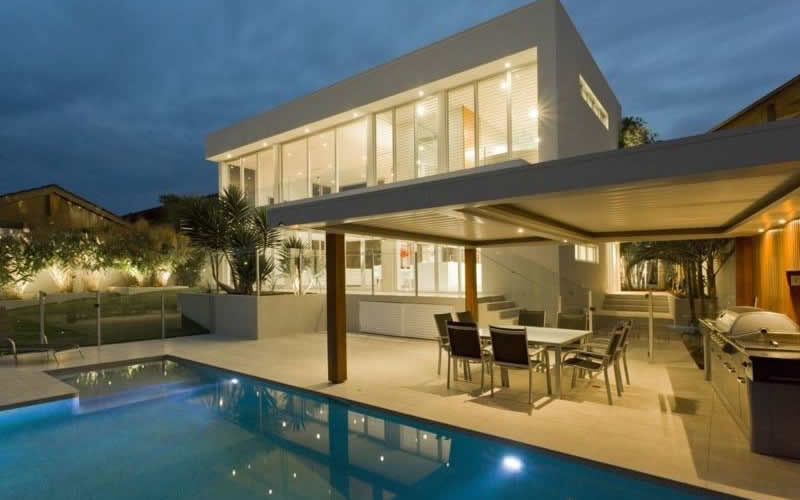 If art is how you decorate your walls, music is how you decorate the space. With the changing of the seasons, Las Vegans are getting ready to head outdoors — what's the soundtrack of your summer? The perfect home music system can take your dwellings from silent and bare to bursting with personality, accomplishing a domestic bliss never known before. Achieve high-quality sound with superior performance and higher efficiency no matter where you are, because home sound systems are no longer limited to the indoors.
The Problem With Outdoor Audio
By far, the toughest environment to install a home audio system in is the outdoors, what with the elements, the technical challenge, and the matter of noise distraction, like traffic or the AC unit. Outdoor home audio speakers are entirely different from indoor sound systems, far beyond simply needing something that can withstand the weather. Even coverage and clarity are of utmost importance, so that no matter where you're sitting or what you're doing, your audio system is getting the message across crystal clear.
The Answer
Fusion Systems is the leader in pro audio and lighting installation for the Las Vegas area. We partner with Coastal Source — the leading manufacturer of professional lighting and audio systems, with more than 50 years of hands-on, industry experience — to bring you nothing less than state-of-the-art audio work. Our equipment defies all elements and can withstand the weather no matter where you are.
We will build your home speaker system to fit your wants and needs with a blueprint designed specifically for your home. Our technology is built to last and will complement your landscaping beautifully.
Make a statement. Call Fusion Systems today!