Why Should You Choose Crestron for Your Smart Home?
Fusion Home Systems Designs a Custom Solution for Your Space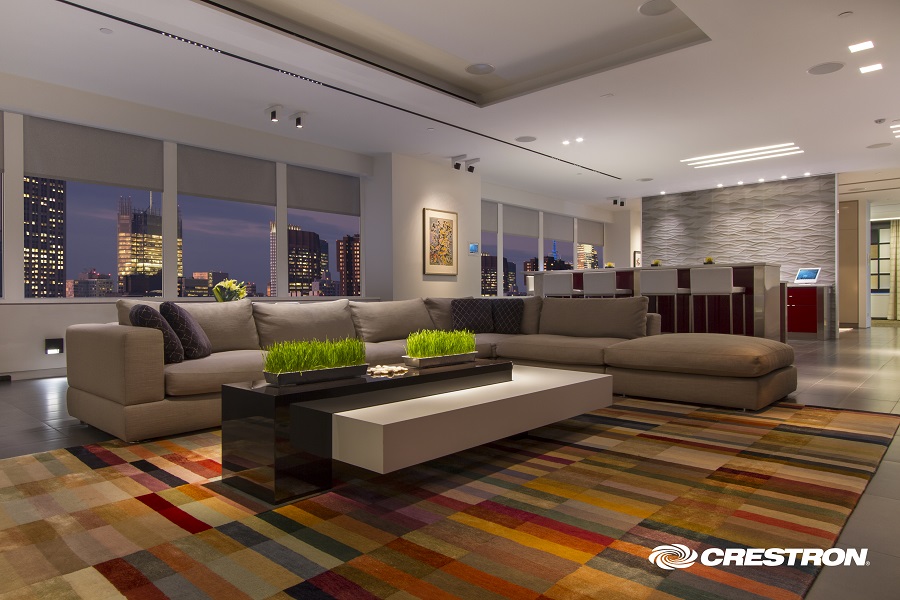 Do you want to improve your day-to-day living and increase the value of your property? You can do both by bringing smart home automation into your home. Smart automation gives you intuitive, centralized control of all your space's features from your locks to your entertainment. While installing smart technology in your Las Vegas, Nevada home may be a no-brainer, it's not as easy to decide which company or integrator you want to go with. Read on to find out why Crestron is preferred by installers, designers and end users worldwide.
SEE MORE: 3 Ways a Smart Home Can Change Your Life
Get Customized Control for Your System
Crestron knows every family has specific preferences when it comes to interacting with their home. Which is why it's committed to providing multiple control options for clients, while constantly upgrading its systems for increased operability. Crestron was one of the first companies to create a user interface for tablets and is renowned for its Smart Graphics user interface.
What makes the Smart Graphics unique? They include visually intuitive menus and a variety of design themes to fit your family's personality. The extensive back programming that comes with a Crestron system also allows it to be customized to fit an installers' preferred user interface.
Access to a Range of Solutions for Any Home
Crestron has been part of the smart home automation movement since the 1970's. In the past four decades, the company has stood out for the reach and reliability of its solutions. The more systems incorporated into your smart automation, the more effective it becomes. Through one Crestron smart solution you can get control of lights, thermostat, security, entertainment, access and more.
Your system is also compatible with a variety of manufacturers, helping you find the right equipment to fit any space or design requirements. Investing in smart technology doesn't mean having to invest in all new technology. We can work with you to incorporate your favorite Blu-Ray player, stereo or security equipment.
Prepare to Grow With New Technology
Through extensive back-programming, each system in your home becomes its own programming node. This makes it easy to expand the reach of your smart home automation. If you want to add a new subsystem or new technology, it simply becomes another node. As part of its commitment to customer service, Crestron is always working to develop new technology to facilitate and improve your system.
Fusion Home Systems works with you to incorporate those new upgrades seamlessly. We advise you of any new upgrades or technology that may fit your needs and coordinate with you for quick installation. Crestron also makes sure old customers are appreciated, which is why efforts are made to ensure legacy products still work with new upgrades.
Work Only With the Best Installers
Becoming a certified Crestron programmer is a lengthy process. This ensures only installers truly committed to the smart automation industry can become dealers. There are multiple reasons for this, primarily so users only work with someone that is truly knowledgeable. You won't end up with an installer that tried to learn the necessary coding overnight.
As an experienced Crestron dealer, we provide a comprehensive installation for a system that is reliable and primed for growth. We believe the service we provide is as important as the product we install. We train you on your new technology and offer guidance on the best manufacturers to use. Service is also quick and efficient whenever any technical problems arise with your system.
Make sure you only bring the best in smart automation into your home. Contact Fusion Home Systems today to install a custom Crestron system.